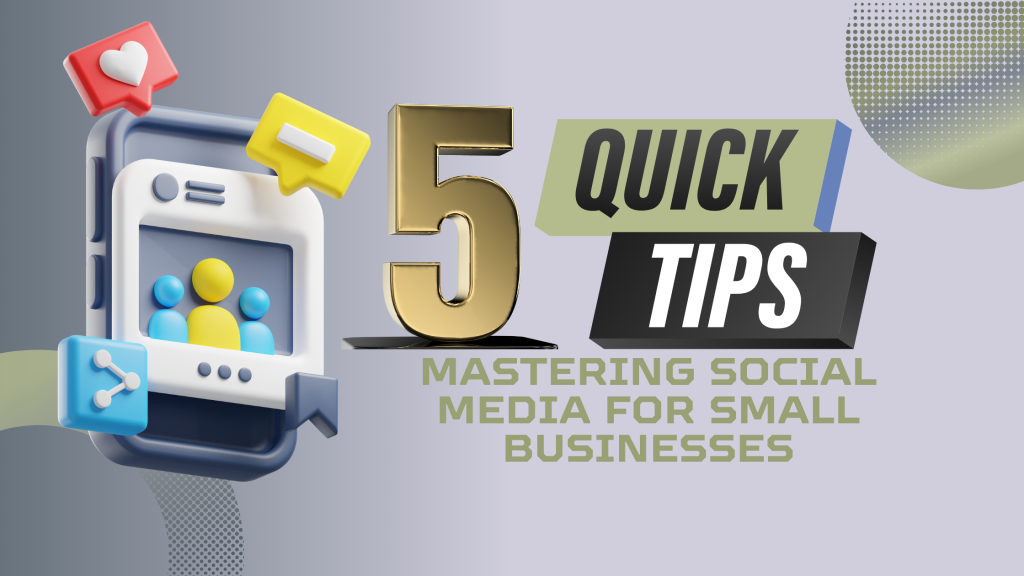 Let's delve into the top five tips for posting on social media for small businesses, curated from my personal experiences.
1. Know Your Audience
Before creating and posting content, it's crucial to identify and understand your target audience. Every social media platform caters to a unique demographic and serves a different purpose. Understanding these distinctions will allow you to tailor content that resonates with your audience and makes the most significant impact. Research on your audience's behaviour, preferences, and the times they're most active can help fine-tune your strategy.
2. Consistency is Key
Consistency helps keep your brand at the forefront of your audience's mind. Whether it's the frequency of your posts, tone of voice, or aesthetics, maintaining consistency enhances brand recognition. Remember, it's not just about posting frequently; it's about delivering quality content that aligns with your brand and provides value to your followers regularly.
3. Leverage User-Generated Content
One of the most potent tools is the content your customers generate themselves. User-generated content (UGC) is essentially any form of content, such as images, videos, text, and audio, that has been posted by users on online platforms. UGC not only saves you content creation time but also adds authenticity to your brand and strengthens the connection between you and your customers.
4. Engage and Respond
Social media is all about interaction. By engaging with your audience, responding to their comments, and addressing their queries or concerns, you cultivate a relationship built on trust and mutual respect. Active engagement encourages further interaction, which in turn enhances your brand's visibility, extends your reach, and can potentially lead to increased conversions.
5. Monitor, Analyze, Adapt
Finally, remember that social media marketing is not a set-it-and-forget-it strategy. Monitor your posts' performance, analyse the engagement and sales they generate, and adapt your strategy based on your findings. There's always room for improvement and opportunity for innovation in the ever-evolving landscape of social media.
There you have it – my top five tips for small businesses seeking to optimise their social media posting strategy. These guidelines have helped me navigate the digital landscape, build robust campaigns, and create compelling content to drive brand engagement and sales. Whether you're just starting your journey or looking to up your social media game, I hope you find them as helpful l as I have.
Until next time, remember – in the realm of social media, there's always more to learn, more to explore, and more ways to connect with your customers. Keep engaging, keep experimenting, and most importantly, keep growing!
Top Five Tips from 20-Years of Experience